To reach final 2.506/4
Batting boundary percentage rank: 4
Batting run rate rank: 3
Bowling boundary percentage rank: 3
Bowling economy rank: 2
Gujarat Titans are confounding pre-tournament predictions that they would struggle to make an impact in their inaugural season. Instead, only an equally dramatic collapse will see them fail to make the play-offs.
How have they done it? They have been solid rather than spectacular. The batting line-up is far from impressive but the intent and aggression has been more than good enough. They plowed resources into the bowling unit, perhaps identifing that it was worth opposing the trend for big hitters. Lockie Ferguson, Mohammad Shami and Rashid Khan have a combined economy rate of just 7.5.
Positive: Alzarri Joseph's inclusion looks like overkill but in fact it's smart. It enables them to pair Ferguson and Rashid later in the innings.
Negative: Hardik Pandya's groin injury could upset their balance.
Predicted league finish: 1st
To reach final 4.507/2
Batting boundary percentage rank: 1
Batting run rate rank: 2
Bowling boundary percentage rank: 1
Bowling economy rank: 1
For the last two weeks on the Cricket…Only Bettor Podcast I have been talking up Delhi. They underlined their huge potential with a thrashing of Punjab Kings, boosting their net run rate in the process. That could be key in a tight race. On the metrics, they are the best team in it. And although that can change in a blink of an eye they really do appear to have enough bases covered to make the top four.
Positive: They've only been picking three overseas players so plenty of room to get stronger
Negative: Rishabh Pant's lack of mojo is a worry
Predicted league finish: 2nd
To reach final 2.506/4
Batting boundary percentage rank: 7
Batting run rate rank: =3
Bowling boundary percentage rank: 4
Bowling economy rank: =5
Do Bangalore dare make the one change that could make them unstoppable? Of course not. Dropping Virat Kohli is sacrilege. A return of 119 runs at a strike rate of 123 is, of course, no where near good enough. What also saves is him is a lack of options with the bat.
Anuj Rawat has had a poor campaign and the ax is surely imminent so either Raj Patidar is given a try as an opener or Glenn Maxwell moves up to open alongside skip Faf Du Plessis. If they go with the latter they could add all-rounder Mahipal Lomror.
Positive: Josh Hazlewood's arrival gives them their best attack for years
Negative: Kohli, who else?
Predicted league finish: 3rd
To reach final 3.01/2
Batting boundary percentage rank 3
Batting run rate rank
Bowling boundary percentage rank 8
Bowling economy rank
Rajasthan were expected to go well but at the halfway point they do have work to do, chiefly with their economy in the field and their balance. Their bowling boundary percentage is a concern and although they will back themselves to blast teams away up front with the bat, one assumed that a unit comprising Ravi Ashwin, Trent Boult, Yuz Chahal and Prasidh Krishna might be a little bit tighter. It puts pressure on Jos Butler to keep on firing. It could be between them and KKR for fourth.
Positive: Buttler's sensational form
Negative: Pricey in the field
Predicted league finish: 4th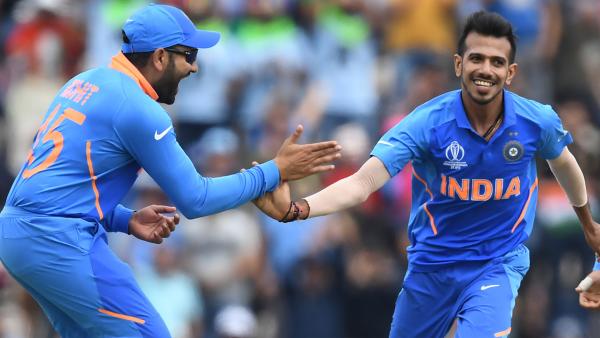 To reach final 6.05/1
Batting boundary percentage rank 4
Batting run rate rank 6
Bowling boundary percentage rank 5
Bowling economy rank =3
Bizarrely, KKR seems like a work in progress even at this late stage. Either they don't know their best XI or they are afraid to admit to themselves that it doesn't include Pat Cummins. Cummins is stinking the place out, costing his team 190 runs in just 15.5 overs for four wickets. Surely he cannot continue to be picked ahead of Tim Southee?
Another odd call is the refusal to give Sam Billings a run. Instead KKR have favored Sheldon Jackson who has looked out of his depth. They are leat gave Ajinkya Rahane the heave-ho reasonably early and their intent with the bat has improved significantly as a result.
Positive: There's a play-off team in there
Negative: Venkatesh Iyer has been a huge letdown with just 109 runs at a SR of 102.
Predicted finish: 5th
To reach final 4.10
Batting boundary percentage rank 8
Batting run rate rank =3
Bowling boundary percentage rank 6
Bowling economy rank =5
The metrics do not make for good reading for Lucknow do they? They're not really performing with bat or ball and with that in mind it would be an eyebrow-raiser if they were able to maintain a position in the play-offs. Indeed, they appear to be a bowler and a batter light in the squad, which is quite something.
Relying on Deepak Hooda as a finisher is curious. He's now on his fourth franchise. that says a lot. If they brought back Evin Lewis they'd have to probably lose Dusmantha Chameera, who has been pricey with the ball. EIther way, there are problems with a sixth bowling option. It's time to give Marcus Stoinis more responsibility.
Positive: Avesh Khan and Jason Holder have 19 wickets between them
Negative: Stoinis is not getting enough crease time. he's faced only 41 balls
Predicted finish: 6th
To reach final 4.03/1
Batting boundary percentage rank 10
Batting run rate rank: =7
Bowling boundary percentage rank: 2
Bowling economy rank: =3
In a tournament of surprises there is nothing more confusing than this lots four wins. Until you look a little more closely. In the early stages when there was a significant toss bias, Sunrisers took advantage. All four wins came when chasing.
We do not expect their batting line-up, weaker than a days-old kitten to be able to score quickly enough against more capable sides. That has been the case for some years now and there's precious evidence it is going to change any time soon. As an example, openers Abhishek Sharma and Kane Williamson have strike rates of 117 and 94 respectively.
Positive: The bowling unit is crack
Negative: There's no way Sharma and Williamson will be able to keep getting away with piling the pressure on the middle-order.
Predicted finish: 7th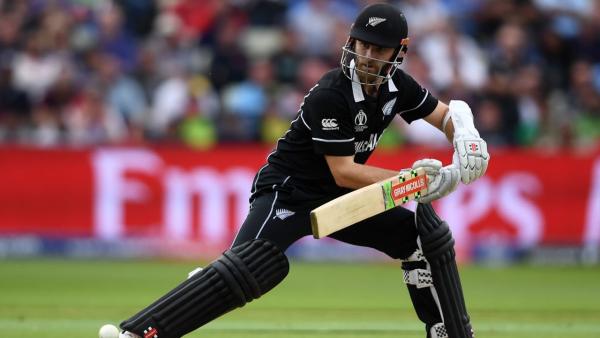 To finish bottom 8.07/1
Batting boundary percentage rank: 6
Batting run rate rank: =7
Bowling boundary percentage rank: 9
Bowling economy rank: 9
Punjab Kings reckoned they were the future after two wins in three games. A team picked on the key metric of boundary percentage they were all about the power and glory. They had – and still do – a batting line-up capable of monstrous scores. What's gone wrong is a loss of confidence in the method. In back-to-back defeats they have not trusted the process and gone into their shells. In short, batters have become scared of losing their wicket. It seems unlikely that they will find a way back from that mental vice.
Positive: Bowling Liam Livingstone more and swapping Nathan Ellis for Bhanuka Rajapaksa might get them on track.
Negative: We always said Odean Smith would make or break them. Now he's out of the side their balance is all over the shop with limited options. Kagiso Rabada at No 7 anyone?
Predicted finish: 8th
To finish bottom 3.505/2
Batting boundary percentage rank: 9
Batting run rate rank: 10
Bowling boundary percentage rank: 10
Bowling economy rank: =7
The holders are barely holding their own. Thursday night's success over Mumbai Indians was a welcome relief but it hardly felt like the beginning of the resurgence. They just don't have enough vim and vigour about them anymore. Of course they have had wretched luck with injuries.
The loss of Deepak Chahar for the entire season is a major loss. Adam Milne's absence hasn't exactly helped, either. Chris Jordan's death bolwer has killed only one thing: his IPL career.
Positives: Shivam Dube looks a transformed player
Negatives: Ravi Jadeja's bizarre loss of ability with bat and ball
Predicted finish: 9th
To finish bottom 1.402/5
Batting boundary percentage rank: 5
Batting run rate rank: =7
Bowling boundary percentage rank: 10
Bowling economy rank: 20
Mumbai Indians are paying the price for using England's Test match strategy of always planning for the future. Deciding to splurge on Jofra Archer when he couldn't play for a year says a lot about their priorities this term. They deserve to finish bottom for treating the competition with apparent contempt. In fact it's more like arrogance. It's seven defeats up and counting. Although they specialise in comebacks all they have excelled at this time is malaise.
Positives: Tilak Pharma
Negatives: The likes of Jaydev Unadkat and Basil Thampi struggle to get a game with second-rate franchises
Predicted finish: 10th
***
Super Saturday in the IPL on Cricket…Only Bettor
.